Products
All orders ship standard shipping within five business days. Domestic shipping only, international shipping unavailable. Tracking information provided within the shipment notification email. All sales final. No exchanges, refund, or returns.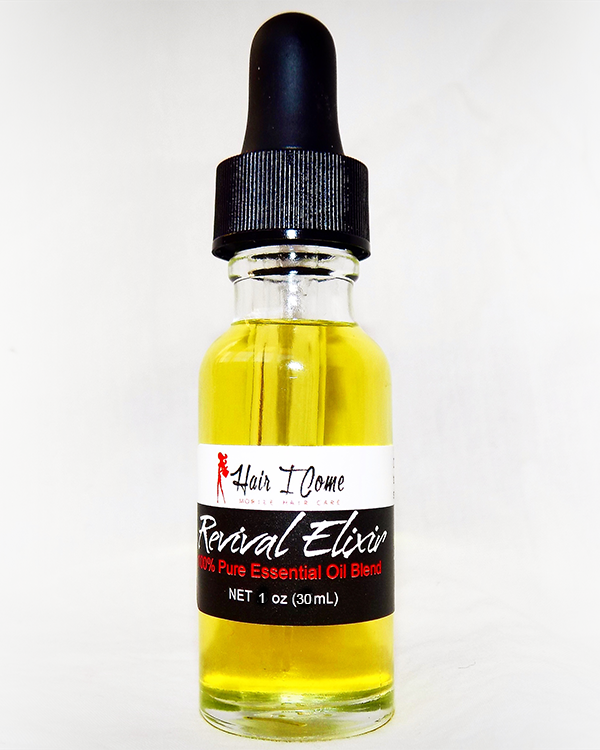 Revival Elixir
Description: 100% Essential oil blend. Hand formulated with natural oils which promote hair growth, hair strength, and scalp recovery, while replenishing natural moisture. Natural serum adds shine to hair without weighing it down.
How to Use: Apply single dropper amount directly to scalp after shampoo and conditioning hair. Massage through scalp for 30–60 seconds. Style as normal.
Revival Elixir 1.0 oz | $12.00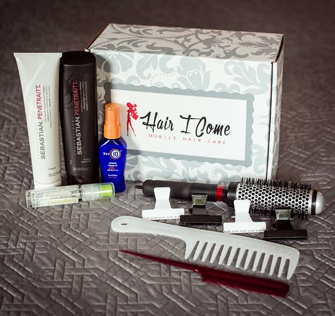 Blow-out Box
Description: Everything you need to accomplish a silky smooth blow out in one box! Complete with professional grade products and styling tools, your natural tresses can be straightened to silky, flowy hair that moves.
What's Inside:
• 1 bottle of Sebastian Penetrait Shampoo
• 1 bottle of Sebastian Penetrait Conditioner
• 1 bottle of It's a 10 leave-in conditioner
• 1 bottle of Paul Mitchel Skinny Serum
• 1 wide tooth comb
• 1 rat-tail comb
• 1 round brush
• 4 hair clips
Copyright © 2023 Hair I Come, LLC | All Rights Reserved.